Xiaomi recently launched its next Redmi Note devices as Redmi Note 5 and Redmi Note 5 Pro in India. We have compiled the best cases and covers for Redmi Note 5 Pro with good offers for you. These smartphones will replace the Redmi Note 4 in India. Both smartphones come with 18:9 display and huge camera improvements. Also, the Redmi Note 5 Pro is premium and has dual camera experience.
The smartphone has a corning glass 3 on the display. It is made up of metal and plastic so we will suggest you to use a good quality case or cover for redmi note 5 pro. In this article, we are showing you the best cases and covers for Redmi Note 5 Pro that you can get for cheap.
Watch our Redmi Note 5 Pro Camera Review:
Cases and Covers For Xiaomi Redmi Note 5 Pro
1. Xiaomi Redmi Note 5 Pro Superhero Cover
If you are a fan of superhero movies, you will love this printed Redmi Note 5 Pro case. It is lightweight cover built with high-quality material. It promises to protect the back of your phone from scratches, dust and dirt. Buy Here
2. Redmi Note5 Pro Hard Case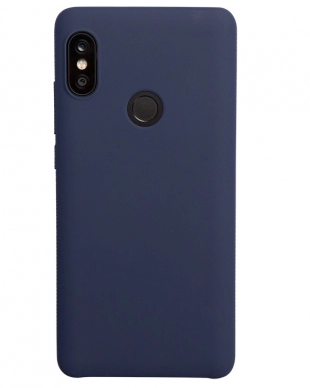 This cover for Redmi note 5 pro is suggested by Xiaomi itself. It is hard and has better quality. It is just 8mm thick and has a good level of protection. You can buy this cover for your Redmi Nte 5 pro from here. Buy Here 
The Xiaomi Redmi Note 5 Pro spices the competition with its 18:9 display, dual-cameras and latest Snapdragon 636 chipset. Good for you, if you have made up your mind to buy the phone on its first sale, but we would like to aid you further.
3. Silicone TPU Jelly Crystal Clear Case
If you want transparent back cover offering full protection, this one is for you. It is made of Transparent Rubberised material and offers corner protection. Buy Here (80% discount)
You will get this case inside the box. If you want to buy +1 for yourself then you can head over here and get one for you. Xiaomi has added this basic transparent case in the box to improve the customer experience.
4. Xiaomi Redmi Note 5 Pro Back Cover
This is the silicon black back cover for Xiaomi Redmi Note 5 pro. Although, it looks good. It offers complete protection from scratches and accidental falls. Buy Here
5. Printed Cover for Redmi Note 5 Pro
This is yet another printed cover for just football fans. It is lightweight that sticks well on the back of the phone. It also ensures all-around protection from scratches and drops. Buy Here
6. Flip cover for Redmi Note 5 Pro
If you want a flip cover, this one is just for you. It is a flip cover with a wallet for the keeping of your cards. It has two card slots and a side pocket for money or additional cards. Buy Here
You don't need to search the web. We have done this for you. This was the list of best cases and covers for the Redmi Note 5 Pro. Let us know in comments if you liked the covers for redmi note 5 pro.